«What I like most about my profession is connecting with people, building new bonds, and knowing new stories to tell them through my camera in a unique way«.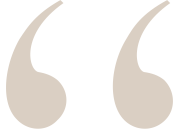 "You will never know the value of a moment until it becomes a memory. When we started to plan our wedding we wanted each memory to be recorded naturally, so that we could capture the most lovely details and there was the professionalism of Noe Torres to succeed it.
When we saw the result in the pictures we felt really fascinated, each photograph reminded us of that day, it achieved to produce the same emotion in us. Noe is a part of each memory and she will always be deep down in our hearts. We will always be grateful to her».
«Noe, it was only just last night that we were able to sit down and look at the photos quietly.
What a job the one you do! Everything was immaculate, you didn't miss any single moment.
We are super glad with the result. We felt really moved by the number of moments you capture and we are not even aware of it. They are immaculate wherever you look at them. You were even able to catch the essence of each of us in those previous ones. THANK YOU because this job of yours will accompany us throughout our lives and it will allow us to remember that day in the best manner. We will choose you a thousand times more.»
» Noe, thank you for being the best one in portraying the best day of our lives. We will choose you again one and a thousand times more.
You gave us the best memory that will last eternally. You are an authentic professional, you were in every single detail, we understood each other perfectly and you managed to strike a chord with each photograph.
Only you were able to accomplish it.
Eternally grateful.»
"How easy can be to write a review if you work with a professional like Noe. She is so present and silent at the same time, she left us one of a kind memory that- we hope there will be many more- one of the happiest days of all, our wedding party.
Thank you for your treatment, for being so clear and portraying everything beyond the imaginable, we hope to share with you the following event soon».